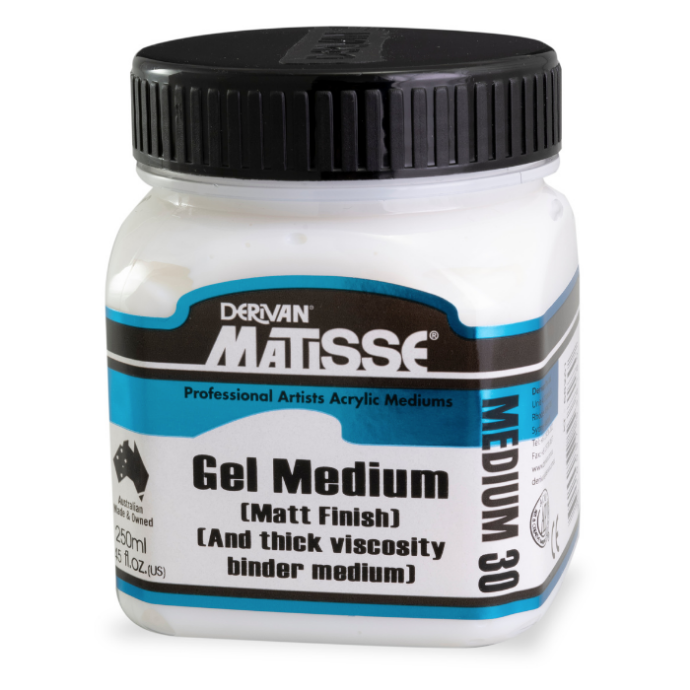 MM30 | Gel Medium (Matt Finish)
---
Artists who prefer a matt finish will love MM30 Matisse Matt Gel Medium. Matisse's original Gel Medium is a long-time favourite of artists and craftspeople alike, providing texture and adhesion in a glossy finish. Matisse MM30 Matt Gel Medium also provides texture and depth, while remaining matt. Matisse Gel mediums are also chosen by collage and mixed media artists for their adhesive character. Now, these same valued qualities can also be obtained in a matt finish.
The main aim of the MM30 Matt Gel Medium is to act as a semi-clear transparent colour extender in the production of brilliant coloured glazes and as a transparent impasto for thick three-dimensional brush and knife applications of Matisse Structure. Its prime requirement is to be thick and buttery whilst remaining semi-transparent, with a subdued sheen level.
Application
MM30 Matt Gel Medium acts as the main intermixing medium in acrylic painting when a rich buttery-like consistency is required for in impasto work, three-dimensional extrapolations, multi-layer work and heavy, smooth or textural glazes. When dry, it maintains the structure, brushstrokes and textural effects of undiluted Matisse Structure Formula colours. Its inherent firm and smooth consistency makes it ideal for application by palette knife in order to achieve heavily textured grounds. MM30 Matt Gel Medium, because of its viscous non-spreading consistency, enables the artist to apply thick and heavily defined brushstrokes.
It is recommended that a starting point of 5% acrylic paint be added to this medium. When mixed, the blended paint and gel medium should be a very pale version of the original paint colour. As it dries, the transparent qualities of this medium become apparent, and the richness of the acrylic colour will develop. Although it may be tempting to add more paint, doing so will reduce the transparent effect, resulting in thick, matt, opaque layers of colour. Do not allow to freeze.
Matisse artists acrylic colours are designed to dry with a subdued low sheen. Liberal additions of MM4 Gel Medium to Matisse paint will tend to increase the gloss level of the finished work. However to lower the sheen level to a subdued matt finish use MM30 Matt Gel Medium intermixed with the Matisse colours.
Safety Data Sheet (SDS)
To view or download a copy of MM30 SDS, please CLICK HERE (699kb)

MM30 | Gel Medium (Matt Finish) sample
SEE BELOW FOR LIST OF MATISSE MEDIUMS - Quick links
To install this Web App in your iPhone/iPad press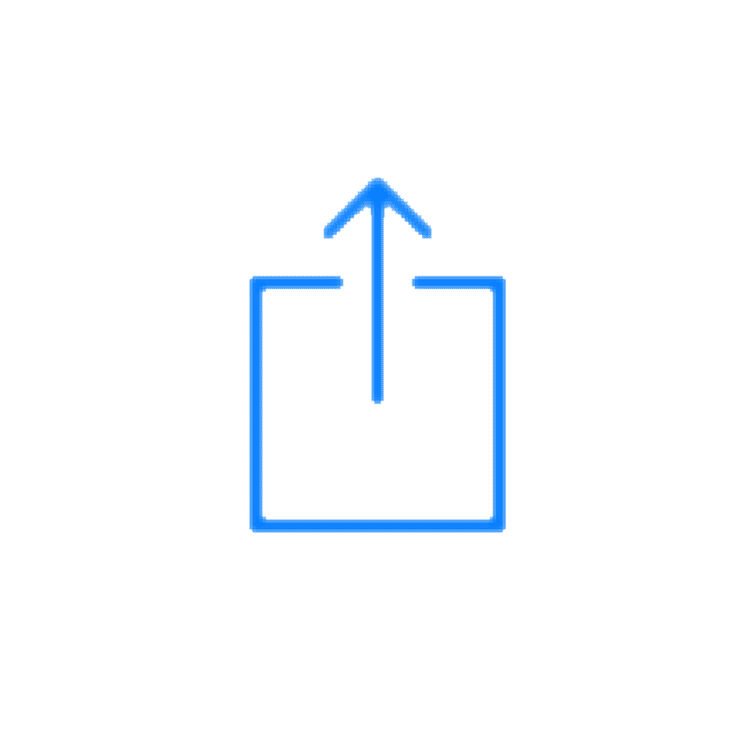 and then Add to Home Screen.