STRUCTURE
---
Matisse Structure Formula is a rich impasto paint that artists love. Available in 95 colours, Matisse Structure Formula paint is ideal for application with a brush or palette knife for striking textured effects, or combined with the range of Matisse Mediums for exceptional flexibility of application and finish.
The intense, vibrant colours of the Structure Formula paints cover the full colour spectrum, including several uniquely Australian colours.
Only the finest quality pigments and ingredients are selected for the Matisse range of premium acrylic colours. All have the highest lightfastness rating of ASTM I or II and are archival quality – so you can create with confidence knowing your artwork will stand the test of time.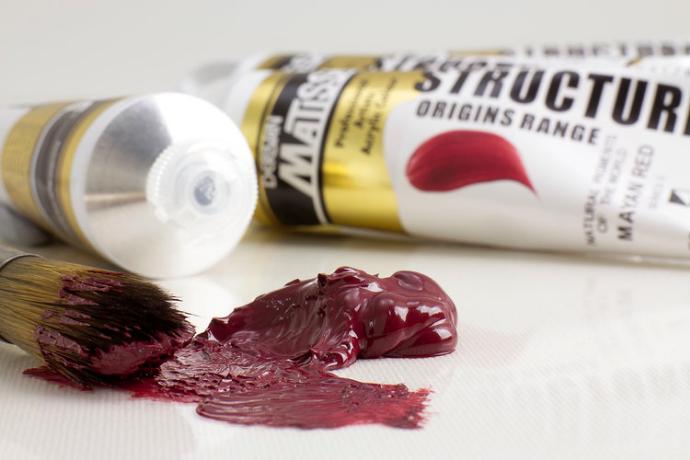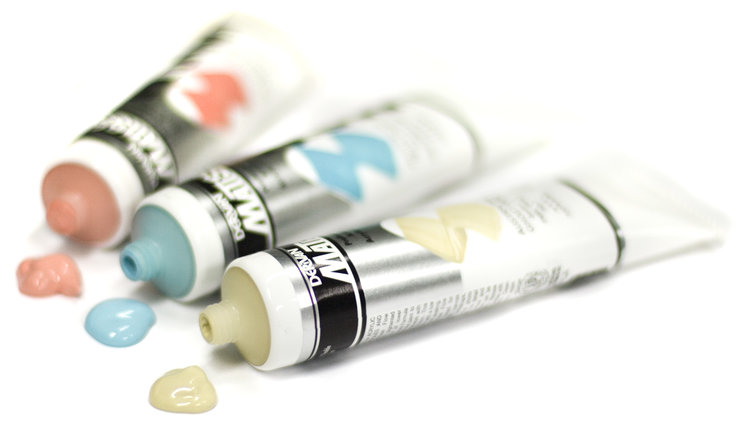 FLOW
Matisse Flow Formula paint is a premium artist acrylic paint ideal for mural work, canvas painting, geometrics, hard edge painting techniques, photo realism, fine detailed portrait painting, poster colour and watercolour techniques can be simulated quite easily. In fact, any art that requires intense smooth colours. Matisse Flow Formula paints are vibrant, intense colours in a low viscosity formula that glides from the brush.
More Details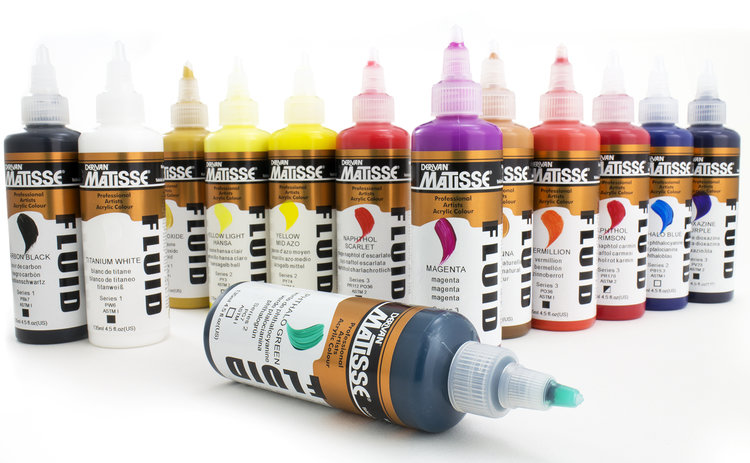 FLUID
Our most liquid-like paint, yet despite its texture, it is highly pigmented. Each colour has an ASTM rating of I or II indicating Very Good lightfastness to Excellent Lightfastness and are completely opaque when used directly from the container.
More Details
MEDIUMS
---
Matisse Painting Mediums are complementary products designed to make acrylic paint more versatile. They can be used with the Matisse Structure and Flow formulas, Matisse Inks and Matisse Background ranges.
Our acrylic paint technology has achieved a much higher level of specialisation in the last decade, resulting in superior quality acrylic paints and mediums that have set the current standards.
Oil-Based Antiquing Medium, Pre Antiquing Medium, and Water-Based Cracking Medium are all now part of the Derivan Matisse Mediums Range.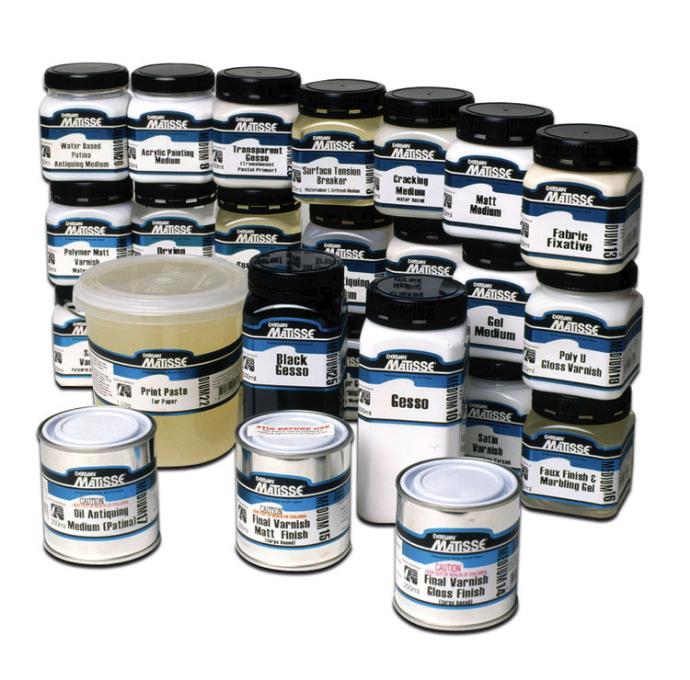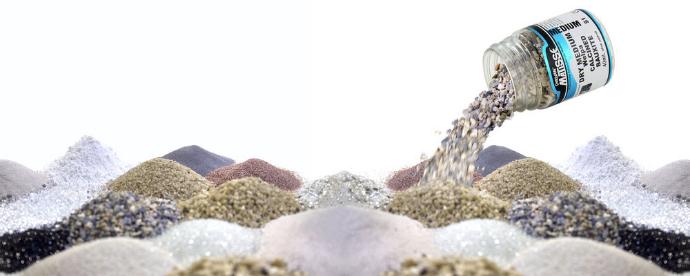 Dry Mediums

Add Matisse Dry Mediums to the existing Matisse Mediums and Derivan Mediums for a virtually unlimited range of stunning textural effects.
Discover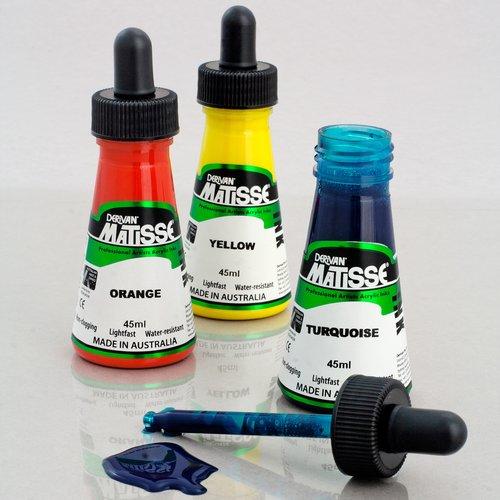 Matisse Inks

Acrylic based inks that come in a stunning 22 intermixable colours, including metallics and iridescents! They have bright, intense colours and are heavily pigmented for use in many applications. Perfect for calligraphy, pen and wash, technical drawing and airbrushing as well as watercolour techniques on paper and painting on prepared canvas.
The pigments are very finely ground into a surfactant base then mixed with an acrylic binder which is flexible but tough and dries to make all the colours fully water resistant. This water resistance makes wet on dry techniques so much easier to control.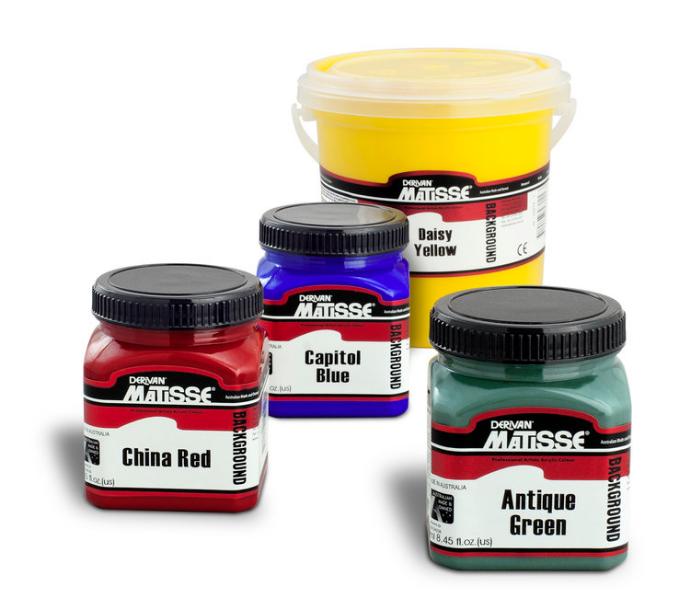 Matisse Background Colours

Build your art on a strong foundation with Matisse Background Colours: an all-purpose pure acrylic that can be applied to almost any surface. Matisse Background Colours are a highly pigmented low-tooth gesso.
Used directly onto wood, the Background Colour will not only cover and create a great surface to paint on, but will also seal the surface with its built-in sealer.
All Matisse Background Colours are especially designed for use on canvas (and board, etc.) however they have also been used extensively in interior domestic decoration.
Discover
Matisse Sets

Inspiring themed sets from Matisse Structure Formula range! Each set has been hand selected from the brilliant range of Matisse Structure Formula Colours and Mediums to provide artists with a stunning array of colours and possibilities in 75ml tubes.

To install this Web App in your iPhone/iPad press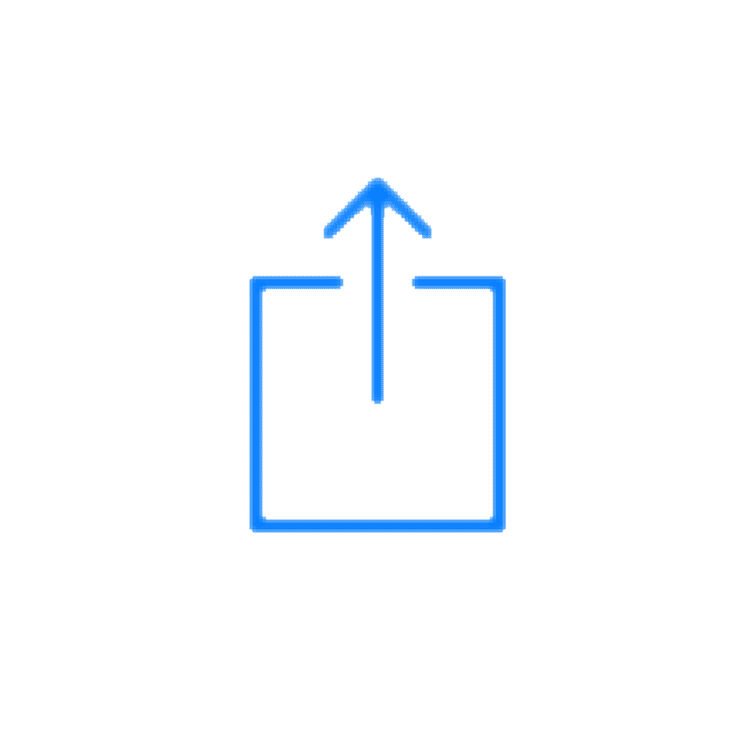 and then Add to Home Screen.