SUSTAINABILITY
• REDUCE • REUSE • RECYCLE
Take part in our Clam Recycling Program.
Derivan's mission statement has been kept very simple to be easily understood and adhered to.
We are very conscious of our environmental footprint and plan our actions around a simple but effective creed:
Mission statement extract:
"To become the leading supplier/manufacturer of artist's acrylics worldwide by providing unsurpassed quality and service ... employing environmentally sound practices both in the products and production."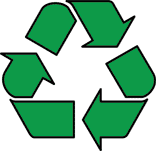 PRODUCT
No Derivan paints contain lead or chromates of any kind. Any other heavy metal elements contained in the paints are fully reacted and as such, will present no biological harm if introduced to the environment as landfill. Likewise, everyday use by artists disposing of their waste wash-up water on the garden will present no biological harm. However, we would advise disposing of wastewater on non-edible plants in keeping with general best practices.
PACKAGING
There are several steps involved in our approach to packaging. We define "containers" as those containers that come in contact with paint or paint-related products (such as jars, cans and tubes) and packaging as those products which hold the containers (such as boxes and PET clams and boxes).
RECYCLING OF CONTAINERS FOR RE-USE BY DERIVAN:
After research, we have found that the likelihood of having paint containers returned to us for reuse was, at best, very low. The main obstacles to this strategy are:
That product may be kept for extended periods (literally for decades in some cases) and continues to be used in that time, so tracking and monitoring return would be a slow process on an individual basis.
That products are sent all around the world, and the environmental cost of returning them would far outweigh any positive effects of reuse, especially taking into account the cleaning of residual contents.
RECYCLING OF CONTAINERS FOR RE-USE BY CONSUMERS:
Because of these obstacles, it was decided that the first step was to make the packaging more likely to be reused by the consumers themselves: consumers may clean out and reuse the containers for other purposes after they have used the contents. As reuse of containers uses the least amount of resources and energy, this became a primary objective. We engaged design consultants and informally polled our customers to arrive at the designs of our 36ml, 40ml, 50ml, 250ml and 500ml containers. We then introduced universally recyclable materials (materials that can be easily recycled at a local level, e.g. PET plastics) as our next objective.
This strategy was more practical than attempting to retrieve product containers.
Innovation - Soft 500ml and 2 Litre Eco-Pak:
In 2009, Derivan was involved in a study with the Central Queensland Local Government Association to gather information on the levels of awareness of and willingness to participate in recycling and other waste minimisation activities by residents and schools within the Rockhampton and Gladstone areas.
The findings indicated that 78% of respondents had a yellow lid recycling bin. Yellow lid bins in Queensland are suitable for collecting paper, cardboard, glass bottles, jars, aluminium and steel cans (including aerosols), juice and milk cartons, and plastic containers for recycling.
The results indicated that 59% of respondents were sure about what items could be recycled and how, although there was some confusion with items such as pizza boxes, plastic bags and drinking glasses, all of which are currently not recyclable.
The same survey revealed that only 7% of respondents had or would recycle their educational/artist paint containers. This was a real revelation to us at Derivan and led us to seek out packaging that used less plastic rather than the packaging that was just recyclable - as clearly, most of the packaging was going to landfill.
From these results, Derivan researched and introduced a new standard of packaging for our most popular children's and students' range of products after sponsoring research into recycling habits. It is equally important to encourage recycling and develop products that minimise waste. With this in mind, we have developed a new form of packaging that is both practical and reduces our overall carbon footprint. The new Eco-Pak is unlike anything we have used before. Basically, it is a soft recyclable plastic package that resembles a wine cask container. It has a flat base, and the colour of the paint that it contains is clearly visible. A squared-off edge has a screw cap and nozzle for easy pouring.
Recycling inward-bound packaging:
Where possible, we recycle all packaging that makes up our raw material supply chain. This is done in several ways.
Through the use of paleocons and IBC's (large raw material containers), which are returnable to the supplier
Through returning drums to the supplier (where possible) and recycling those that can't.
We have initiated the return to our suppliers of many of the outer cartons we receive containers in. Where this is not possible or energy efficient, they are recycled via a company that collects and collates like size boxes and supplies them on to other companies. By sending the boxes off to be reused, less energy is consumed than if they were processed and made into new cardboard boxes.
In 2020 Derivan purchased a shredder which allows many boxes and cardboard that would otherwise go to recycling to be used for packing - eliminating the use of plastics and bubble wrap.
Those boxes, cardboard and paper that can't be reused, returned or shredded are sent for recycling by Visy.
As a last resort, a very small amount of cardboard may make it to landfill. To reduce the amount of cardboard going to landfill, we actively avoid "contaminating," i.e. paint or pigment staining the cardboard.
PET Clam Packaging:
PET (Polyethylene Terephthalate) clam packs are the plastic bubble containers used to pack and transport our paint tubes. We also use cardboard boxes in this process. Locally, we have a program in place to encourage "clam" packs and cardboard boxes to be returned to us for reuse.
Internationally, returns are not viable, so these packaging products are made from recyclable (and, where possible recycled) materials only (namely PET and cardboard). For instance, at present, the PET clam packs, which contain the tubes, are made up of 30% in-house recycled material and 5% post-consumer recycled material. However, our suppliers are looking to improve this ratio. We keep a constant watch on new technology and new packaging innovations. Where possible, we ensure that our suppliers use the latest energy-efficient technology to produce our packaging.
Box with empty packaging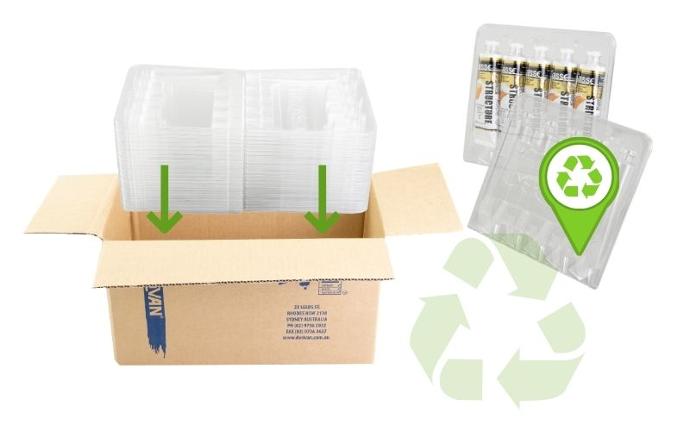 HOW TO: RETURN DERIVAN PLASTIC TUBE PACKAGING
1.Stack 50 or more of the plastic tube packs in the open position on top of each other
and place them into the box they were shipped to you in, as shown in the image below.
2. Seal the box and address it
DERIVAN P/L REPLY PAID
84430 PO BOX 3695
RHODES NSW 2138
3. Take to the post office, and they will
deliver it back to Derivan free of charge!
Electricity
Derivan moved away from using natural gas in its process line in the 1980s. Moving to cleaner energy –
In 2014 Derivan installed 120 PV panels - these panels produce the same amount or more of electricity that is used in the day-to-day production and running of the factory at Rhodes.
In 2022 a further 35KW of PV panels were added along with 45KW of batteries increasing the energy produced to double. This production of energy ensures Derivan is not only more than carbon neutral in its production facility, but as energy availability varies due to geopolitical influences, Derivan has ensured the factory can continue to produce even during periods of electricity cuts and shortages.
Sustainability and Employment awards
Derivan has been honoured to have received several awards for sustainability and employment from local State and National governments in 2003, 2007, 2008, 2009, 2014, 2016
VEGAN FRIENDLY
With one exception, we do not use animal products in any of our paints (described below) - we most certainly do not believe in animal testing either and have never used this (to my knowledge and I have been here since 1983) - with that said we use over 1200 different ingredients and more specifically with our face paints (which are cosmetics) no doubt some of these raw materials would have once been tested on animals by the raw material manufacturers, with many of these products we have no choice but to use them to comply with regulations.
So to reconfirm, we do not knowingly use animal products in our paints, and we most certainly do not test on animals - except.
The one exception is a colour we make called ivory black (in the Matisse range ) - obviously, it is not made from ivory, but we believe it is still made from the burnt bones which are a by-product of abattoirs - it is recycling as it were - (however, we have asked the manufacturer to confirm this and are still waiting on an answer as their rep did not think it was still made this way now)
Also, the "carmine" colour that we have is not made on Ceramic Acid/Cochineal - as it is an animal product and it is not lightfast - it is a "synthetic" pigment developed to give a similar colour.
23 Leeds Street Rhodes New South Wales (AU) 2138 Australia +61 2 9736 2022 [email protected]
To install this Web App in your iPhone/iPad press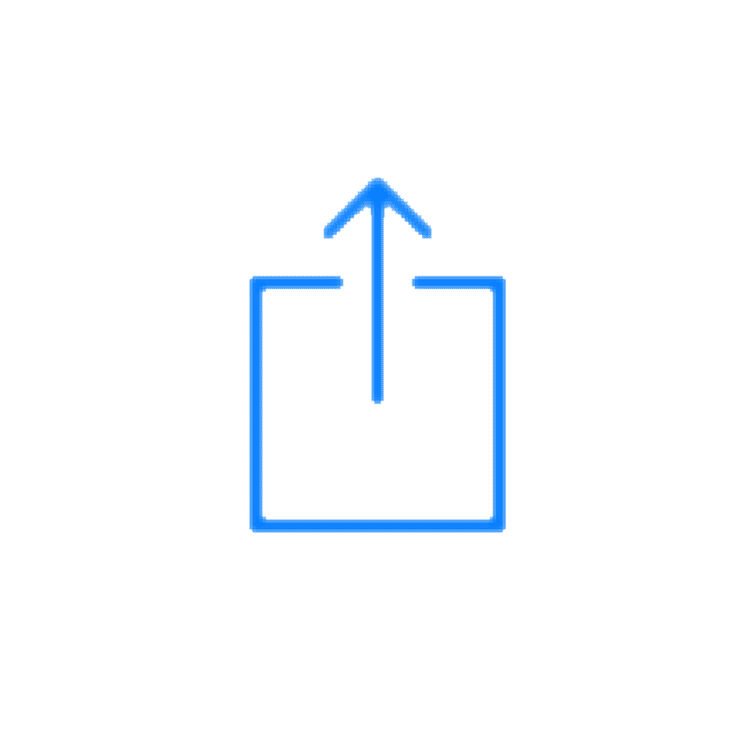 and then Add to Home Screen.