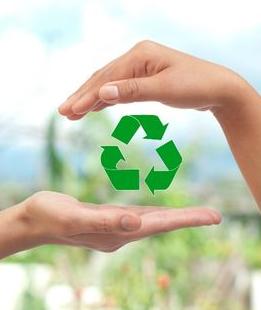 Minimising Our Environmental Impact: From Raw Materials to End Products


At Derivan, we are committed to becoming the world's leading supplier and manufacturer of artists' acrylics by providing unparalleled quality and service to our customers. We are equally dedicated to reducing our environmental impact and promoting sustainability throughout our operations. We understand the importance of preserving our planet for future generations and strive to employ environmentally sound practices in our products and production processes.
By carefully selecting raw materials, optimising our production methods, and implementing eco-friendly initiatives, we aim to minimise our environmental footprint and contribute to a more sustainable future. Our mission is to provide exceptional products and services to our customers while maintaining our commitment to environmental stewardship. By operating in a socially and environmentally responsible manner, we can help to create a better world for everyone.
Non-Toxic, Eco-Friendly Paints: The Materials We Use
---
At Derivan, we prioritise both our artists' safety and our products' sustainability. All our paints are produced with non-toxic materials and free of lead, chromates, and other heavy metal elements that could harm the environment or the user.
We understand the importance of proper waste management and encourage our customers to follow best practices when disposing of their waste wash-up water. While introducing this water to the garden will not pose any biological harm, we recommend disposing it on non-edible plants to minimise the risk of contamination. By implementing these measures, we ensure that our paints are both high quality and safe for use and environmentally responsible, making them the perfect choice for artists who care about their craft and the world around them.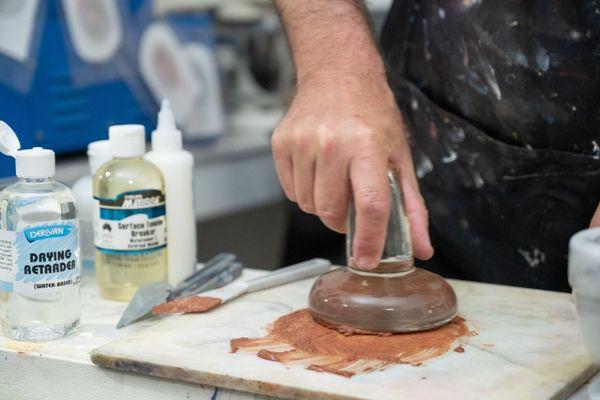 Sustainable Sourcing: From Raw Materials to Finished Products
At Derivan, we take a comprehensive approach to packaging that involves multiple steps. We define "containers" as any packaging directly contacting our paint or paint-related products, such as jars, cans, and tubes. Meanwhile, "packaging" refers to products that hold the containers, such as boxes and PET clams and boxes.
By carefully considering containers and packaging, we strive to minimise our environmental impact and promote sustainability. We select materials that are safe for our products and eco-friendly, and we aim to use as little packaging material as possible while ensuring that our products are protected during transportation and storage.
Our commitment to sustainable packaging extends to our customers as well. We encourage them to reuse or recycle our packaging whenever possible to reduce waste and promote environmental responsibility. By taking these steps, we aim to create a more sustainable future while providing our customers with the high-quality, safe, and environmentally responsible products they expect from Derivan.
RECYCLING OF CONTAINERS FOR
RE-USE BY DERIVAN
---
At Derivan, we strive to be environmentally responsible in all aspects of our business, including our packaging. However, after considering the idea of reusing paint containers, our research has shown that the likelihood of them being returned to us for reuse is very low. This is due in part to the fact that many customers keep our products for extended periods, sometimes for decades, and continue to use them during that time. Tracking and monitoring returned containers on an individual basis would be a slow and challenging process.
Moreover, our products are distributed worldwide, and the environmental cost of returning them for reuse would far outweigh any potential benefits. The cleaning of residual contents would also require additional resources and contribute to our overall environmental impact. While we understand the importance of reusing materials to promote sustainability, we have determined that the best approach for our business is to focus on eco-friendly and recyclable packaging materials. By selecting materials that are safe for our products, recyclable, and minimize waste, we can reduce our environmental impact and promote sustainability in a way that is both practical and effectiv
Cardboard is a widely used packaging material that has gained popularity due to its eco-friendliness and recyclability. At Derivan, we are committed to sustainability, and we ensure that the cardboard boxes we use to package our products are sourced from a reliable and responsible supplier - Visy.
Visy is a leading packaging and recycling company that is committed to sustainable practices. They have a robust recycling program that allows them to recover and reuse materials, including paper and cardboard. By sourcing our cardboard from Visy, we are not only promoting the circular economy, but we are also reducing environmental impact.
We are proud to say that 70% of the cardboard we use is recycled, which means that we are making significant progress towards continuing to reduce our carbon footprint. By using recycled cardboard, we are conserving natural resources, reducing greenhouse gas emissions, and diverting waste from landfills.
In addition to using recycled cardboard, we also make sure that our packaging is designed to be as efficient as possible. This means that we use the right size and amount of cardboard needed to protect our products during shipping, minimizing waste and maximizing the use of resources.
We believe that every little step counts when it comes to sustainability, and our use of recycled cardboard is just one of the many ways in which we are committed to reducing our environmental impact. By choosing our products, you can rest assured that you are making a sustainable choice that contributes to a better planet for all.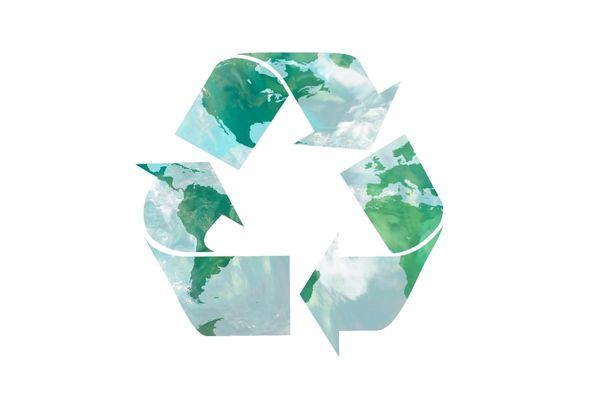 Recycling and Beyond: Our Approach to Sustainable Materials and Packaging
---
Given the obstacles to reusing product containers, we decided to focus on making our packaging more likely to be reused by customers. By encouraging customers to clean and reuse our containers for other purposes after using the contents, we can reduce waste and minimise our environmental impact. This became a primary objective, and we engaged design consultants and polled our customers informally to arrive at the designs of our 36ml, 40ml, 50ml, 250ml, and 500ml containers.
To further promote sustainability, we introduced universally recyclable materials, such as PET plastics, as our next objective. These materials are easily recyclable locally and reduce the waste generated by our products. By prioritising the use of recyclable materials and encouraging customer reuse of our containers, we can significantly reduce our environmental impact and promote sustainability practically and effectively. This strategy is more feasible than attempting to retrieve product containers and aligns with our commitment to sustainable and responsible business practices.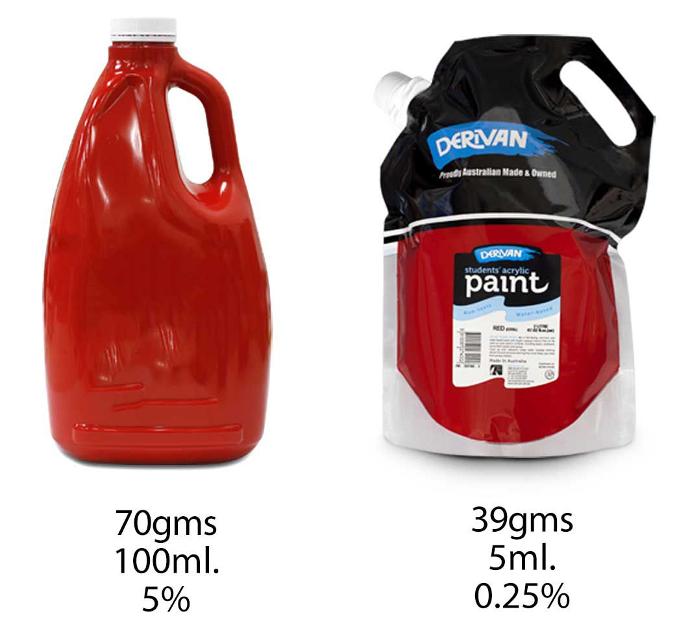 Eco-Pak: Our Innovative Solution to Reducing Plastic Waste
---
In 2009, Derivan participated in a study with the Central Queensland Local Government Association to assess the levels of awareness and willingness of residents and schools in the Rockhampton and Gladstone areas to participate in recycling and other waste minimisation activities. The findings revealed that 78% of respondents had a yellow-lid recycling bin suitable for collecting paper, cardboard, glass bottles, jars, aluminium and steel cans, juice and milk cartons, and plastic containers for recycling.
However, only 59% of respondents were sure about what items could be recycled and how, and there needed to be more clarity with items such as pizza boxes, plastic bags, and drinking glasses, which are not currently recyclable. Additionally, only 7% of respondents had or would recycle their educational or artist paint containers, a revelation for us at Derivan. It led us to seek out packaging that uses less plastic and to research and introduce a new packaging standard for our most popular children's and students' range of products.
To reduce waste and promote recycling in mind, we developed a new form of packaging called the Eco-Pak. Unlike anything we had used before, the Eco-Pak is a soft, recyclable plastic package that resembles a wine cask container. It has a flat base, and the colour of the paint is clearly visible. A squared-off edge has a screw cap and nozzle for easy pouring, making it practical and easy to use. This new packaging reduces our overall carbon footprint, encourages recycling, and promotes sustainable business practices, aligning with our commitment to environmental responsibility.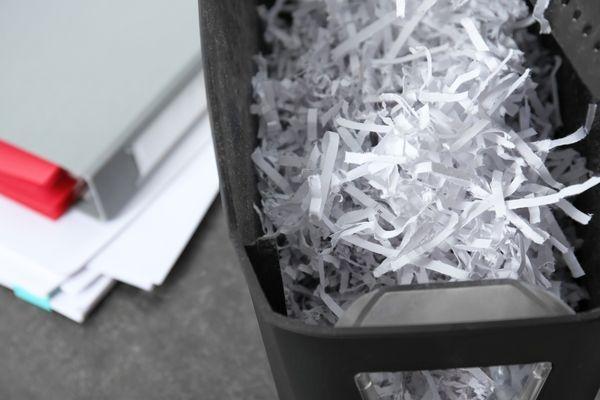 Recycling inward-bound packaging
---
可能な限り、私たちは原材料の供給連鎖を構成する、すべての包装をリサイクルしています。これには、いくつかの方法があります。
サプライヤーに返却可能なパレコンとIBC(大型原料容器)の使用を通じてのリサイクル。
ドラム缶をサプライヤーに返却し(可能な場合)、できないドラム缶はリサイクルします。
We have initiated the return to our suppliers of many of the outer cartons we receive containers in. Where this is not possible or energy efficient, they are recycled via a company that collects and collates like size boxes and supplies them on to other companies. By sending the boxes off to be reused, less energy is consumed than if they were processed and made into new cardboard boxes.
In 2020 Derivan purchased a shredder which allows many boxes and cardboard that would otherwise go to recycling to be used for packing - eliminating the use of plastics and bubble wrap.
Those boxes, cardboard and paper that can't be reused, returned or shredded are sent for recycling by Visy.
As a last resort, a very small amount of cardboard may make it to landfill. To reduce the amount of cardboard going to landfill, we actively avoid "contaminating," i.e. paint or pigment staining the cardboard.
PET Clam Pack Recycling: Our Commitment to Sustainable Packaging
We take a comprehensive approach to our packaging materials, including the PET clam packs we use to pack and transport our paint tubes and cardboard boxes in this process. Locally, we have a program to encourage the return of clam packs and cardboard boxes for reuse, which helps us minimise waste and promote sustainability.
However, returning these packaging products internationally is not feasible, so we use only recyclable and, where possible, recycled materials such as PET and cardboard. For example, our current PET clam packs, which contain paint tubes, comprise 30% in-house and 5% post-consumer recycled material. Our suppliers continually improve this ratio, and we stay current with the latest technology and packaging innovations.
We strive to use the latest energy-efficient technology in our packaging production whenever possible, and we constantly watch emerging trends and best practices to ensure that we are making sustainable choices. By prioritising sustainable materials and minimising waste, we can promote environmental responsibility and create a more sustainable future for our business and customers.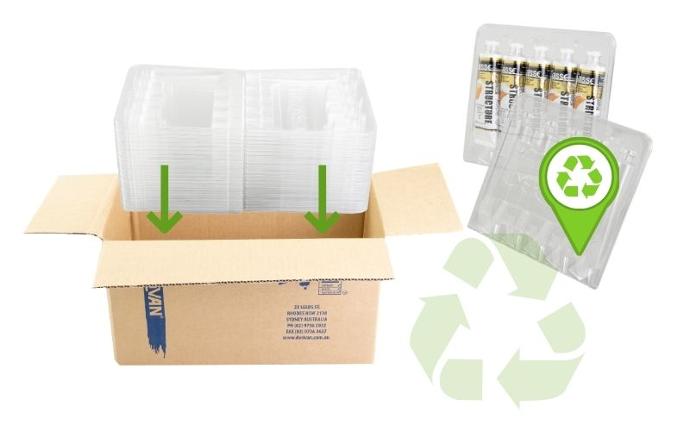 HOW TO: RETURN DERIVAN PLASTIC TUBE PACKAGING
returning Derivan's plastic tube packaging is easy and free. To get started, stack 50 or more plastic tube packs in the open position on top of each other and place them into the box they were shipped to you in, following the image below as a guide.
Next, seal the box and address it to the following:
DERIVAN P/L REPLY PAID
84430 PO BOX 3695
RHODES NSW 2138
Finally, take the box to the post office, and they will deliver it back to Derivan free of charge. Participating in our recycling program can help us minimise waste and promote sustainability practically and effectively.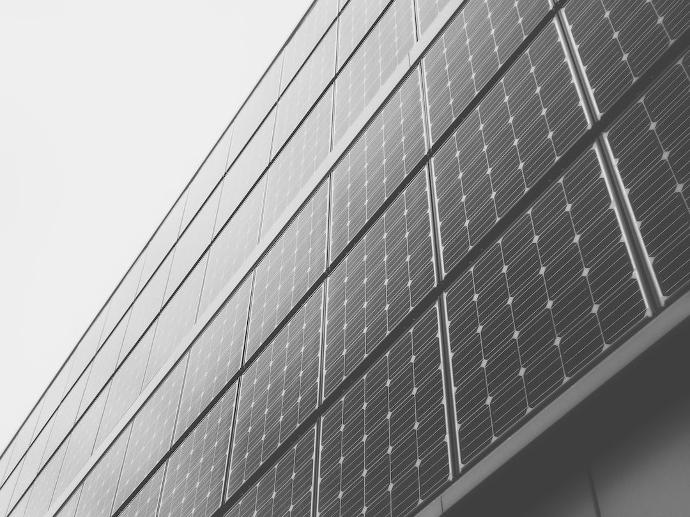 ---
Clean Energy Solutions: Our Commitment to Sustainable Energy Production and Usage

Derivan has a long-standing commitment to promoting sustainability and minimising its environmental impact, which includes transitioning to cleaner energy sources. In the 1980s, Derivan stopped using natural gas in its process line. In 2014, the company installed 120 PV panels to generate electricity for its factory's day-to-day production and running at Rhodes.
Building on this foundation, Derivan continued to invest in sustainable energy solutions, adding a further 35KW of PV panels and 45KW of batteries in 2022. With this increased energy production, the factory generates more than twice the electricity needed for its operations. This makes Derivan more than carbon neutral in its production facility and ensures that the company can continue to produce during periods of electricity cuts and shortages due to geopolitical influences.
By prioritising sustainable energy sources, Derivan is taking proactive steps to reduce its environmental impact and promote a more sustainable future. Through ongoing investments in sustainable energy solutions, Derivan is working towards achieving its goal of being a fully sustainable and responsible business.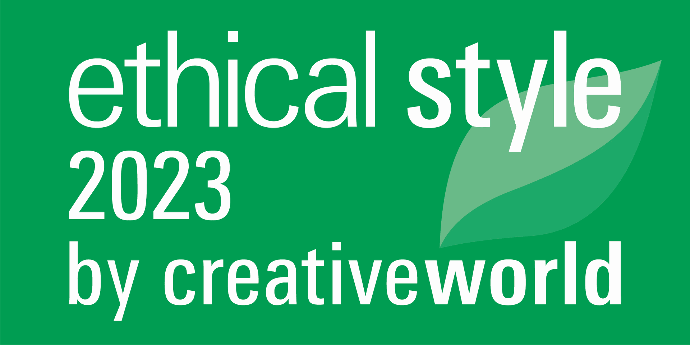 ethical and sustainable PRACTICES: our recognition at creative world 2023
---
Derivan was recognised for its commitment to ethical practices at the 2023 Creative World art supplies trade show in Frankfurt, Germany. The company participated in the ethical style badge evaluation, where a panel of experts evaluated participants in six areas. Derivan's exceptional efforts stood out and resulted in the company being awarded the ethical style badge. This recognition highlights Derivan's dedication to sustainability and ethical practices in the art industry.

Eco-Friendly Material, Eco-Optimised Production, Fair & Social Production, Re-/Upcycling Design, Handmade Manufacturing, and Sustainable Innovation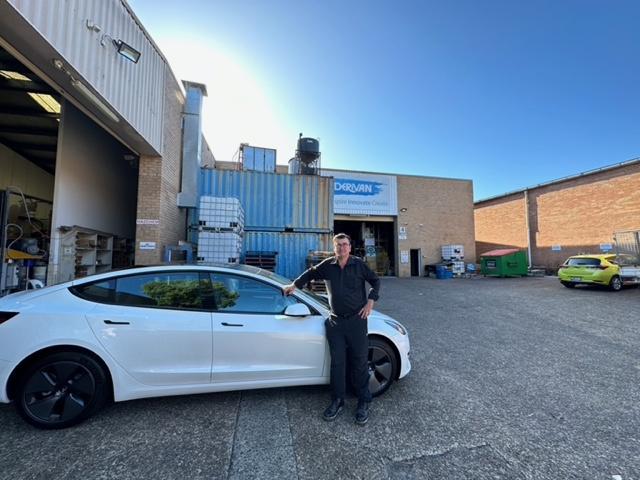 Sustainable Transportation: Our Investment in Electric Cars and Hybrid Vehicles
---
Derivan is committed to reducing our environmental footprint and promoting sustainable practices, so we have invested significantly in electric cars. With the recent addition of a Tesla Model 3 to our fleet, two-thirds of our vehicles are now either fully electric or hybrid. By incorporating these sustainable vehicles into our operations, we take proactive steps to reduce carbon emissions and promote sustainability.
We are proud to prioritise using sustainable transportation solutions, which benefit the environment and reflect our commitment to social responsibility and creating a better future for all. Through ongoing investments in sustainable practices and technologies, we are working towards a more sustainable and responsible business model that will positively impact the world around us.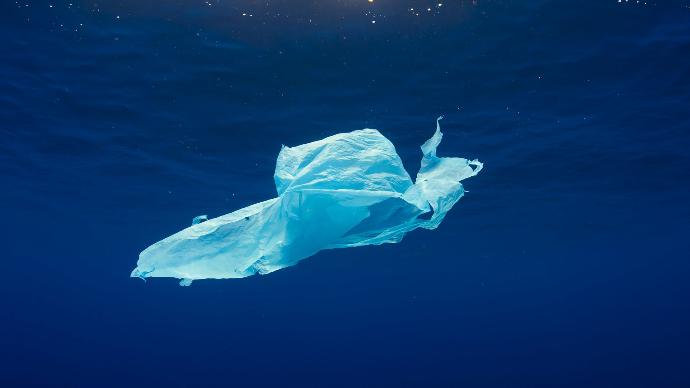 Soft Plastic
---
We are thrilled to announce that Derivan is embarking on an exciting new initiative to collect soft plastics within our office and factory premises, so they can be recycled. By implementing this program, we are taking a significant step towards reducing our environmental impact and promoting a more sustainable future. Soft plastics have long posed a challenge in waste management due to their limited recyclability. We are eager to play our part in addressing this issue, ensuring that these plastics are diverted from landfill and given a second life through the recycling processes. Through the collective efforts of our employees and the support of our recycling partners, we are committed to making a positive difference and setting an example for others.

Recognised for Excellence: Our Awards for Sustainability and Employment
Derivan is proud to have been recognised with several awards for our commitment to sustainability and employment by local, state, and national governments. These awards were presented to us in 2003, 2007, 2008, 2009, 2014, and 2016 and reflect our ongoing efforts to promote sustainability and social responsibility in all aspects of our business.
Vegan-Friendly Paints: Our Commitment to Ethical and Eco-Friendly Products
At Derivan, we take pride in creating vegan-friendly paints and do not use animal products, with one exception. While we use over 1200 different ingredients in our paints, we do not test on animals and strive to minimise our environmental impact.
The one exception to our vegan-friendly paint range is the colour we make called ivory black, which is made from burnt bones, a by-product of abattoirs. However, we believe that using this material is a form of recycling.
In addition, we have developed a synthetic pigment to replace the "carmine" colour, which is derived from ceramic acid/cochineal, an animal product that is not lightfast. We are committed to producing high-quality, eco-friendly paints suitable for all artists, including those passionate about using vegan-friendly products.


23 Leeds Street Rhodes New South Wales (AU) 2138 Australia +61 2 9736 2022 [email protected]
To install this Web App in your iPhone/iPad press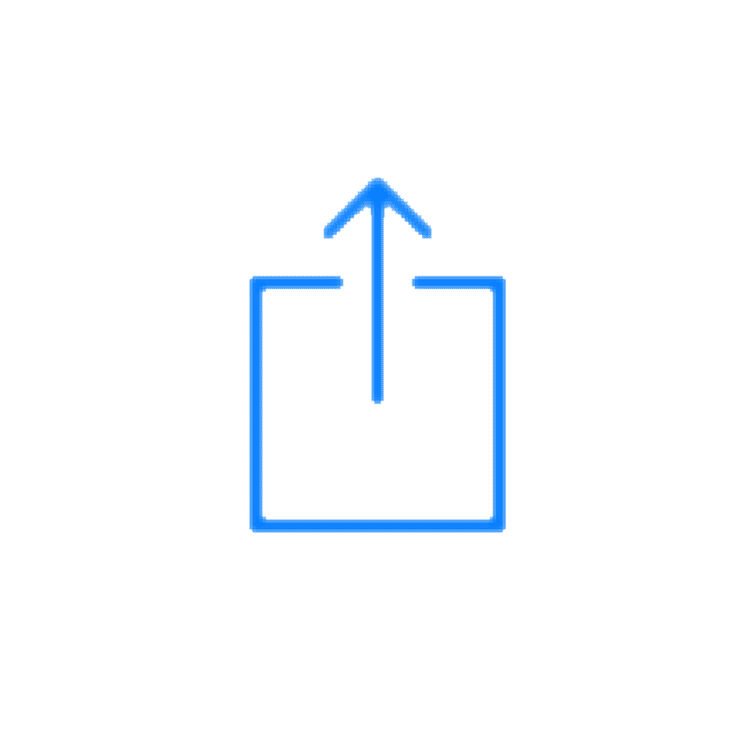 and then Add to Home Screen.