Sustainable Packaging
Introducing The New 500ml Eco Pak
ENVIRONMENTALLY FRIENDLY | RECYCLABLE |
EASIER TO POUR


About this packaging
We are very conscious of the environment we live in; in short, we believe we need to leave the world a better place than when we arrived. To that end, we are continually researching various containers for our products as containers have the potential to be one of the most significant impacts our supply chain has on the environment.
This eco-park is a fully recyclable PET container that of course can be cleaned and reused, or recycled while we have been using this type of container for nearly a decade in our larger size educational products.
The new 500ml Eco-Pak is unlike anything we have used before. Basically, it is a soft recyclable plastic package that resembles a wine cask container. It has a flat base and the colour of the paint that it contains is clearly visible. A squared-off edge has a screw cap and flip-top for easy pouring.
From both a practical and environmental point of view, this new package has a number of benefits:
Paint will also be easier to pour and squeeze out allowing for much less waste and effort. This is particularly the case when the container in less that 30% full.
New Eco-Pak means less waste and less packaging - 45% less in fact.

The smaller pouring nozzle ensures less exposure to air should the cap be left off for an extended period of time.
As the Eco-Pak is more flexible, a greater number of them can be packed in a single carton, reducing our overall transport packaging, thus reducing our carbon footprint.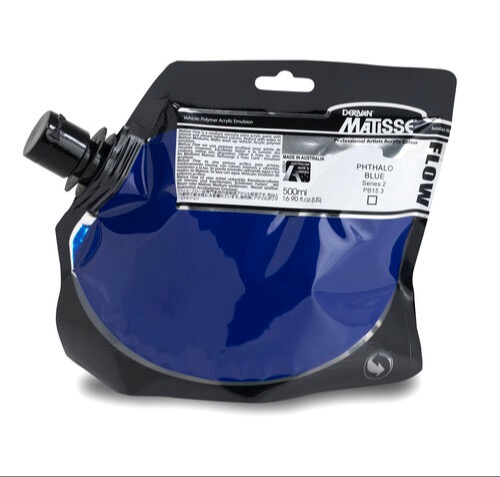 The two most important criteria, that this packaging met and continues to meet, within our sustainability policy are, recyclability and diminishing of landfill and product waste, therefore, lessening our carbon footprint.
According to the data obtained, when Derivan was researching various recyclable packaging options a few years back, this Eco-Pak has a combination of recyclable components, which makes it suitable to be accepted in various local recycling programs available in Australia. The reduced packaging materials content and the overall lighter weight of Eco-Pak was extensively considered information when researching the best possible eco-friendly alternatives available for the packaging of paint in larger volumes and the distribution of our products to our clients around the country.
The construction of the soft pack allows for less surface area required to fit in a truckload, as well as minimizing damage during transit. Since the pack is more flexible, it is considerably more resilient to accidental mishandling and loading.
Therefore, its lighter weight construction and reduced mass means less trips (less carbon emissions) and less waste through accidental damage in transit.
Yin Min Blue
A New Colour To Add To Your Palette
---
A new pigment has been made available in the raw materials market, currently referred to as Yin Min Blue. As part of Derivan's philosophy, primarily as traditional "colourmen" within the practice of artists paint manufacturing, we have developed this pigment into a new hue of blue artist acrylic, which will become part of and complement the current range of Matisse Artists Acrylics range. It will sit alongside other synthetic inorganic pigments like Ultramarine Blue, Prussian Blue, and Phthalo Blue. While the pigment manufacturers believe this pigment to be extremely permanent, we are also undertaking further tests to ascertain this pigment's lightfastness rate. It is important to remember this is a very new pigment, in whichever way discovered, and final classification and characteristics, in artistic terms, have to be allocated in the process of testing, developing, and manufacturing.
Artists and colourmen historically have always been on the path of discovery, research, and experimentation to arrive at new pigments to be used in painting and all forms of art-making. Naturally occurring pigments have been used since prehistoric times, and with the advent of the industrial revolution, a vast expansion in the range of synthetic pigments available was brought forward.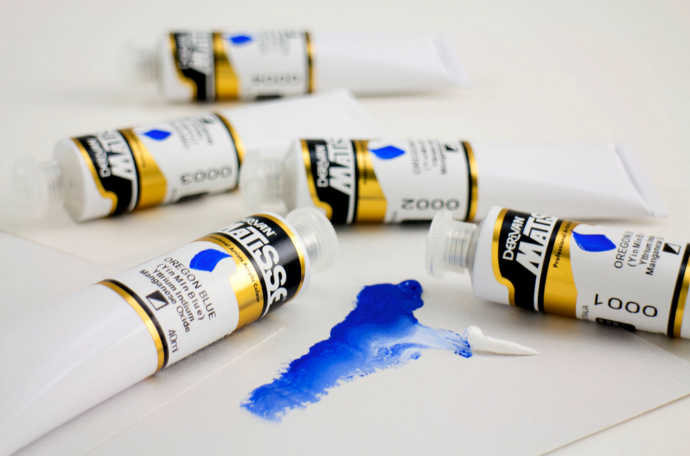 To install this Web App in your iPhone/iPad press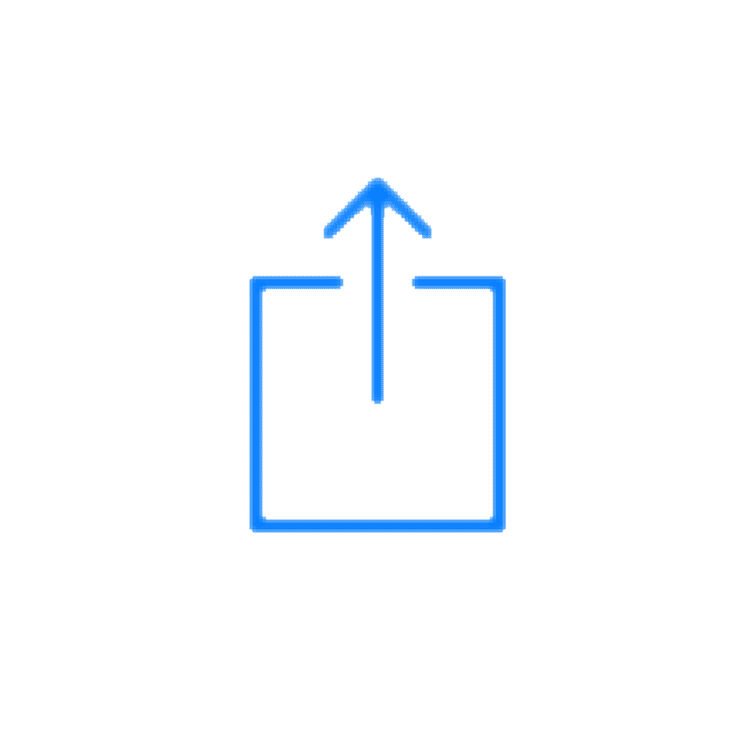 and then Add to Home Screen.