Is our product vegan friendly?
With one exception we do not use animal products in any of our paints, that being our Ivory Black pigment*. *Ivory black (Only in the Matisse professional artist range) - is made from burnt bones, which is a recycled by-product from abattoirs.
We do not test on animals. However, with 1200 different ingredients no doubt some of these raw materials by their manufacturers would have no choice but to test them to comply with regulations. We certainly do not believe in animal testing and strive to be conscientious towards producing an animal friendly product.
General Safety Acrylic Painting Tips:
Work in a well-ventilated area.

Do not eat while you are painting.

Understand that what is on your skin can be absorbed into the body. Use latex latex (or other) gloves if you like to paint with your hands. Wear protective clothing.

DO NOT pour excess paint down the sink.

If you have children that want to join the painting fun, be sure that they have their own set of 'non-toxic' children's paints and supervise them accordingly.

Keep your art supplies out of the reach of small children, ie: locked studio or dedicated storage boxes and shelving.

Observe common studio practice by removing paint from skin with soap and water after painting session.
"I've Heard That Acrylic Paints Can Be Harmful/Carcinogenic When Used On The Skin."
This is not strictly true. Although some regular artist acrylics may contain pigments that are possibly carcinogenic, it is the pigment that poses the danger - not the acrylic. Potentially harmful pigments will usually have more obvious health warnings on them than a cigarette packet, so it will not be hard to work out which are the bad ones.
Keep in mind, though, that there are other reasons not to use artist paints on the skin: the same reasons that anything other than cosmetics should not be used on the skin. Only cosmetic products made to cosmetic standards (or other therapeutic goods that are designed to go on the skin) are made using materials that are proven to be safe on the skin and can be used for prolonged periods without any side effects. Derivan Face & Body Paint is one such cosmetic product.
As for other Matisse or Derivan products, if they are labelled non-toxic then that's what they are. However, being non-toxic does not mean that they are safe to eat, or, for that matter, go on the skin. They are designed to be safe for their intended use and if a person happens to consume a small amount 'accidentally' or get some on their skin, the average person will have no reaction. You should keep in mind that there are people who are not 'average' and are hyper-sensitive to some things. They may find that the paints cause them irritation or even cause them to become quite ill, and this can happen with many different things - even the humble peanut can quite literally be life threatening to some people. With that said, I can't remember a health complaint about our products (and I have been here since 1983). In short, "non-toxic" does not equal "cosmetic".
In Conclusion:Acrylics are not necessarily dangerous (many acrylics are approved and used in cosmetics worldwide) however it is certainly wrong to use a regular artist acrylic as a face paint. Only paints and products in the Derivan Face & Body Paint range that are cosmetic products, should be used.
Skin Sensitivity and biocide/fungicide content of Derivan products.
Since 2020 it has been a requirement in the EU to label any products containing methylisothiazolinone (MIT) and Chloromethylisothiazolinone (CIT) at levels above 15PPM (deemed to potentially cause skin irritations in humans). You may notice some other paint companies with skin sensitivity warnings on their products.
Derivan has been working since 2016 to reduce or remove MIT, CIT and even BIT (which has a far higher limit) from its paint and mediums products where they were present. As of 2018, all Derivan products meet EU requirements and DO NOT require any skin irritant labelling.
The range of Isothiazolinones are biocides that have been used throughout many industries to reduce the potential for bacteria and fungal growth. All water-based paints and mediums must contain some form of bacteriacide to inhibit the growth of bacteria and fungus. Bacteria is constantly in the air, and opening a jar or tube of paint, even for a short time will allow bacteria to settle on the paint surface and start to multiply, add a warm temperature above 25C and bacteria can be detected multiplying in only a few hours.
All Bactericides, by their nature are harmful to microorganisms. At Derivan the balance of biocide in the paint is kept as low as possible while still being effective - therefore, when asked about adding water to the paint, we always suggest to use either distilled water or water which has been brought to a rolling boil for 3 minutes (min) and left to cool, so as to limit the introduction of bacteria to the paint.
If you suffer from allergies that may be triggered by particular compounds please speak to your doctor before using any paints. At Derivan we are happy to disclose ingredients that may be of concern to you through your doctor.


Information on Heavy Metals
Many pigments are naturally occurring ochres and oxides, which are washed and cleaned of soluble impurities and then dried and ground to the optimum particle size. Being effectively straight out of the ground they often contain various compounds and these may be made up of naturally occuring heavy metals like lead - the following colours are those which are made from naturally occurring compounds and may contain a higher level of lead than is deemed safe for use in by various standards including the Toy standard 71.3 - and the following warning applies
WARNING:MAY BE HARMFUL IF SWALLOWED. EXPOSURE MAY CAUSE NERVOUS SYSTEM, KIDNEY OR BONE MARROW DAMAGE.
Contains: LEAD
PRECAUTIONS:
Do not spray apply.
KEEP OUT OF REACH OF CHILDREN.
FIRST AID TREATMENT:
If swallowed, get prompt medical attention.
The colours this warning applies to include
Ventian Red
Van Dyke Brown
Raw Umber
Skin Tone Deep
Information on Proposition 65 - California
California has specific regulations for the labeling of products that have particular chemicals. These chemicals are identified as carcinogenic and/or reproductive toxins in accordance with the California Safe Drinking Water and Toxic Enforcement Act, which is also referred to as Proposition 65. If products sold in California contain chemicals listed in Proposition 65, their labels must contain a clear and reasonable warning. However, products that do not pose a "significant risk" are exempted from this requirement. Nevertheless, determining what qualifies as a "significant risk" is a matter of debate. Consequently, we provide warnings on all products that contain any chemicals listed in Proposition 65, as long as those chemicals are specified on the product's Material Safety Data Sheet or label. The list of chemicals on the Proposition 65 roster includes cobalt, nickel, cadmium, carbon black, chromium, lead, and silica. When a product contains these chemicals, we will label it with a warning.
Colours are:
Titanium White
Unbleached Titanium
Cadmium Yellow Light
Cadmium Yellow Medium
Nickle Titanium Yellow (Naples)
Chrome Green Oxide
Cobalt Blue
Cobalt Turquoise
Cobalt Teal
Cadmium Red Medium
Cadmium Orange
Cadmium Orange Deep
Carbon Black
Van Dyke Brown
Raw Umber
Skin Tone Deep
Best practice for using matisse products at home or in the studio
Make sure there's plenty of fresh air, and cross ventilation.

Do not "tip" your brushes using your mouth.

Keep your paints out of reach of children and animals

Don't eat, drink, or smoke while painting to avoid ingesting the paint.

When airbrushing, wear an approved mask and ensure adequate

ventilation to avoid inhalation of airborne particles.
Storage
Make sure lids are on the containers firmly, and there is not too much "head space" in the container (ie empty space when the container starts to become less full, this air will dry the paint out even if the lid is on tightly, remove the paint into a smaller container - and label what it is!!!

Keep the paints in their best condition for use, ensure they are stored at a temperature 15-25C, away from direct sunlight and heat, higher termperatures will prematurely dry the paints out, causing them to seperate or go lumpy and hard.
To install this Web App in your iPhone/iPad press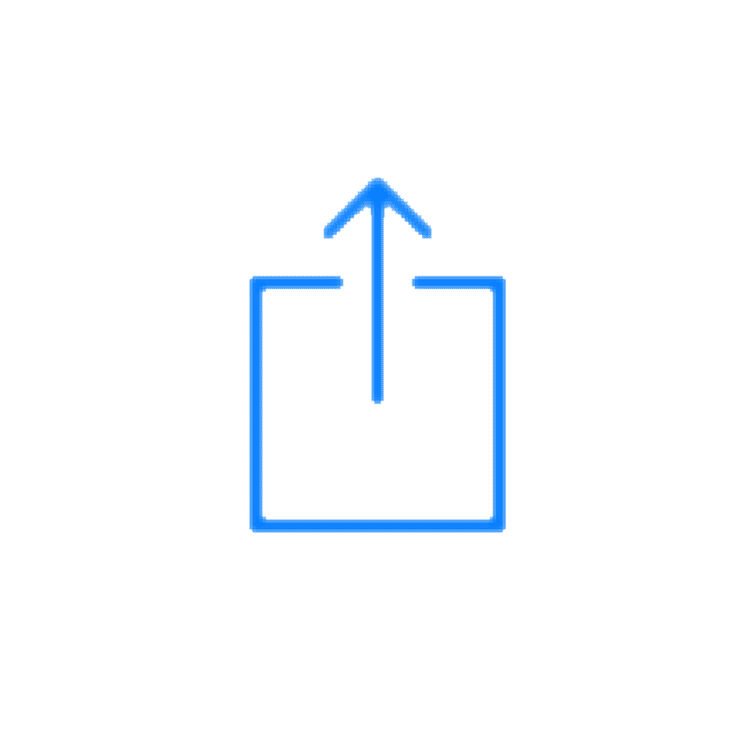 and then Add to Home Screen.