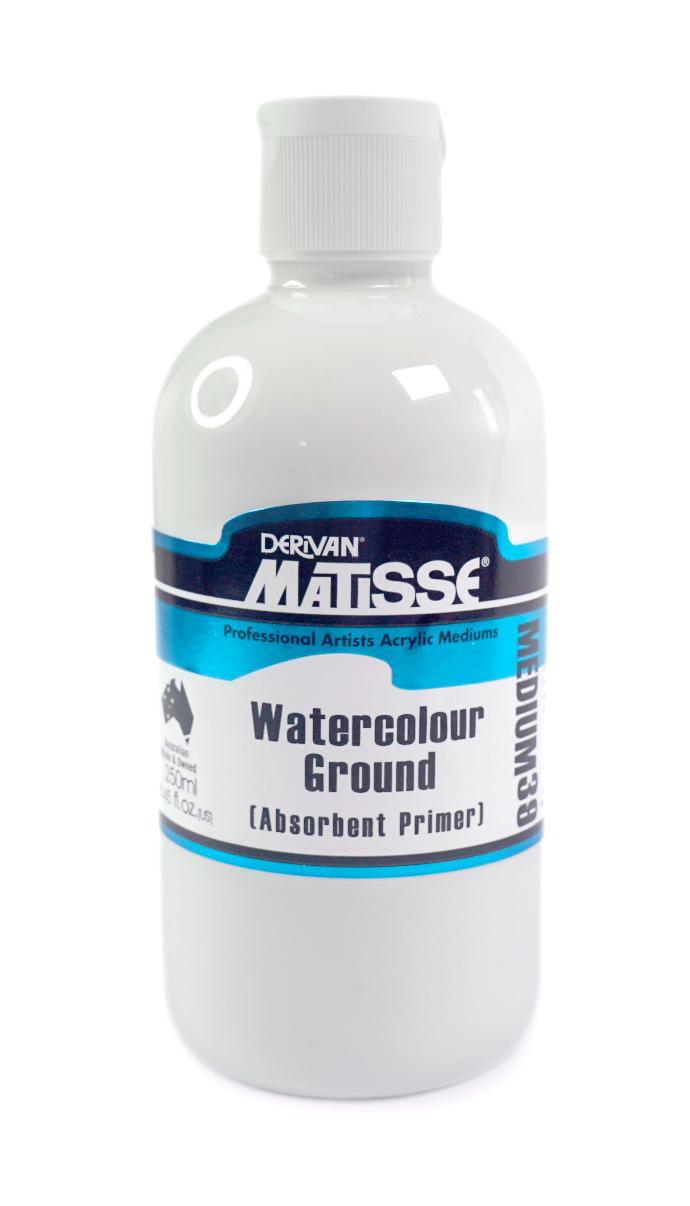 Matisse MM39
MM39 Watercolour Ground | Absorbent Primer
---
Matisse Watercolour Ground -
NEW to the Matisse Mediums range
Use Watercolour paints on ANY Surface with Matisse Watercolour Ground.
Key Feature's
Absorbent watercolour ground

Works on multiple surfaces

Archival

Acid-free

Formulated to be an excellent surface for watercolour

Thinner viscosity ( than standard grounds ) for easy application of smooth surface

Use on glass, metal, fabric, plastic, plaster, perspex, ceramic, wood.
Perfect For:
Watercolour techniques

Mixed media applications

watercolour on canvas

repairing and altering watercolour works

Frame without glass

Unusual substrates
About Watercolour Ground
Watercolour paints have been around since the 1500s, but only recently has their usage expanded. Nowadays, you can find them in any art store, and they are easy to use. Traditionally used on watercolour paper, but with the newly released Matisse watercolour ground, they now can be applied to any surface, including canvas, wood board, mixed media paper, and more! Matisse Watercolour Ground makes it possible to create beautiful watercolour paintings on virtually any surface that you choose!

What is a Watercolour Ground?
Watercolour paints are generally used on traditional watercolour paper with different textures. They absorb into the watercolour paper. Matisse Watercolour Ground allows you to create that same absorbency & feel of paper on pretty well any substrate that a normal acrylic would adhere to.
So you can use watercolour techniques like washes, lifting off, and layering on unique substrates.

Tips for using Watercolour Ground on different surfaces:
Before applying a watercolour ground, it is essential to ensure that the surface you are working on is clean and dry. When working on a surface with rough areas, use fine sand paper to sand these areas first.You can choose between using a soft hair brush for a smooth finish or using a foam roller for an even texture. Or, if you want an even more textured look, then use hog hair (a coarse natural fibre) as it will leave behind some tiny brush marks which provide this textured effect while also creating unique patterns.

Apply Watercolour Ground to canvas:
Matisse Watercolour Ground is a new, innovative way to work with watercolour paint on canvas. The ground will absorb the colour right in! This eliminates all of the difficulties that were typically involved with traditional gessos and lets you create exciting new art pieces!
You'll need a canvas to paint on; you can apply one coat of gesso first and after the gesso has dried, use two thin coats of Matisse Watercolour Ground to create an absorbent surface. Make sure you leave 24 hours in between each layer.
Apply Watercolour Ground to Wooden Panels:
Use one of the Derivan Painting Panel. First, you will need to sand it lightly; this will help adhesion. Apply the Watercolour Ground even and thin with a soft brush to the board. Don't forget the sides!
Once you let your board dry for 24 hours, between coats, Do this three times, and your surface is ready to create your masterpiece!
Apply Watercolour Ground to Perspex:
Perspex is non-porous and usually not a suitable support material for watercolour paintings. But with Matisse Watercolour Ground , you can achieve unusual effects on clear or coloured perspex.

Lightly sand the Perspex, Tape the area to be painted and apply three layers of paint with Matisse Watercolour Ground, and dry at least 24 hours.
Now you can use your chosen paints, watercolour, ink, acrylics with mediums (drying retarder and surface tension breaker) to have fun with watercolour techniques.
HINT if you are using coloured perspex - think about mixing colour with paint and colour of the perspex as well.
- can be used on clear or coloured perspex for exciting effects.
Watercolour Ground for Mixed Media:
Is it possible to paint with watercolours on anything? Yes, it is possible! You can use Matisse Watercolour Ground to transform almost any surface into a beautiful watercolour painting. It's simple and easy to use!
Matisse's Ground is a watercolour ground that can be used on any surface. It is an innovative and ecological material, and there are many advantages over traditional watercolour paper.
• It is advised to do individual testing with your substrate, especially if you have chosen a non-porous surface as glass or plastic.
Safety Data Sheet (SDS-GHS Compliant)
To view or download a copy of MM39 SDS, please CLICK HERE (283kb)
Still got questions? Send us an email.
SEE BELOW FOR LIST OF MATISSE MEDIUMS - Quick links
To install this Web App in your iPhone/iPad press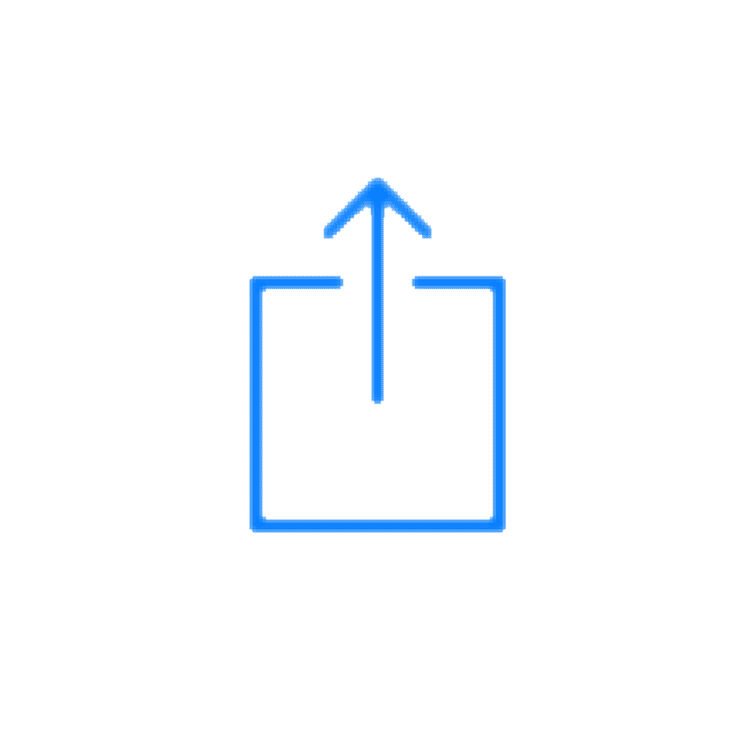 and then Add to Home Screen.