TEXTILE MEDIUM
MATISSE MM13 FABRIC FIXATIVE
What is Textile Medium
Fabric fixative, or fabric medium or textile medium, is an acrylic medium designed to be mixed with acrylic paints to optimise their use on fabric. Here's a breakdown of its primary functions:
Binding Enhancement: Fabric fixative increases the acrylic paint's ability to bind to fabric, ensuring a solid and lasting connection.
Colour Preservation: While thinning the paint for more accessible application to fabric, fabric fixative does so without diluting the colour, keeping it vivid and accurate.
Improved Adhesion: When heat set, fabric fixative encourages the paint to adhere securely to the fabric, enhancing durability and washability.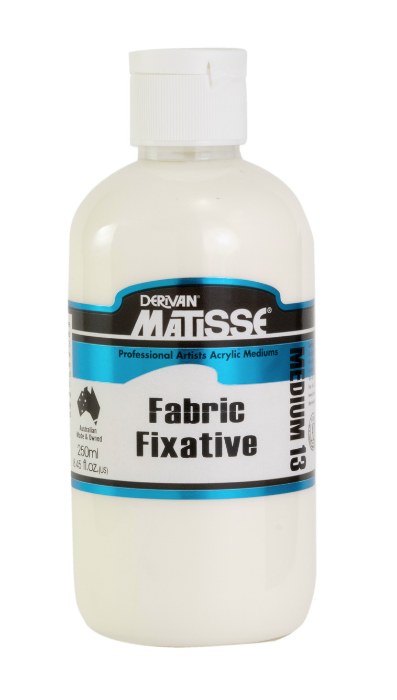 MM13 | Fabric Fixative
---
A Revolutionary Idea for the All-Round Artist
Feel like painting on fabric and making it last? Look no further. With MM13 Fabric Fixative mixed with Matisse Colours, preferably Flow Formula, you can create permanent designs on T-shirts or most other garments without investing in a whole range of fabric paints.
The Magic Mixture: MM13 Fabric Fixative
Mix one part Fabric Fixative to two parts Matisse Flow Formula Acrylic, then paint and let dry. You'll then heat-set with an iron, ensuring it doesn't directly contact the paint (a tea towel over the painted area works great) to become wash-fast.
Avoiding Common Pitfalls
Drying time is approximately 2-5 hours, depending on thickness and weather. Avoid heavy layers and thick textures, as these may crack or peel over time. And don't let it freeze!
Heat Fix Times & Temperatures: Precision Matters
Cotton, calico, linen, rayon

: 4-5 minutes at 140°C - 180°C

Synthetics, nylon, polyester, tetron, acrylic

: 5-8 minutes at 115°C - 130°C
Always test to ensure the image is fast (permanent) without scorching the fabric.
Fabric Painting Techniques with MM13 Fabric Fixative
Matisse acrylic can be applied to most fabrics without any mediums. However, MM13 Fabric Fixative ensures that the painted image withstands water, detergents, and regular machine washing. Here's how you can use it:
Painting on fabric

: Equal measures of Matisse Flow Formula and MM13 Fabric Fixative; use stiff brushes for application.

Stencilling on fabric

: Equal measures, applied with a cheap sponge roller.

Airbrushing on material

: Thin consistency with 2 parts Fabric Fixative to one part Matisse Flow Formula.

Screen printing on fabric

: One part MM13 Fabric Fixative to one or two parts Matisse Structure Formula, suitable for silk screens.
Additional Tips & Considerations
Choice of fabrics

: Best results with absorbent fabrics like 100% cotton; avoid waterproof fabrics and wool unless cleaned.

Heat fixing images

: Use a household iron, but follow these tips:

Ensure the image is completely dry.

Apply heat continuously and evenly.

Don't scorch or burn the garment; keep the iron moving.

Don't iron directly on the image; use a barrier or iron the opposite side.

Heat fix times and temperatures

: Vary, so testing is recommended.


Matisse MM13 Fabric Fixative Safety Data Sheet (SDS)
To view or download a copy of MM13 SDS, please CLICK HERE (281kb)
Getting Creative with Hand-Painted Textiles
Whether you're applying paint to a T-shirt, tea towel, or any other washable garment, MM13 Fabric Fixative is your solution. Mix one part Fabric Fixative with up to two parts paint and apply with a brush, airbrush, or sponge. Avoid thick textured spots, and be cautious with stretchy synthetics. For heat fixing, get to the hottest temperature without burning for about three minutes. This thermosetting acrylic will cross-link or cure, ensuring permanence.
Clean up while paints are wet; the mix of Fabric Fixative and paints can be washed up in water and soap. Though you can heat fix it as soon as it's touched dry, waiting up to 24 hours is even better.
So, if you've been eager to experiment with acrylic fabric paints, grab some Fabric Fixative and let your imagination run wild!
SEE BELOW FOR LIST OF MATISSE MEDIUMS - Quick links
To install this Web App in your iPhone/iPad press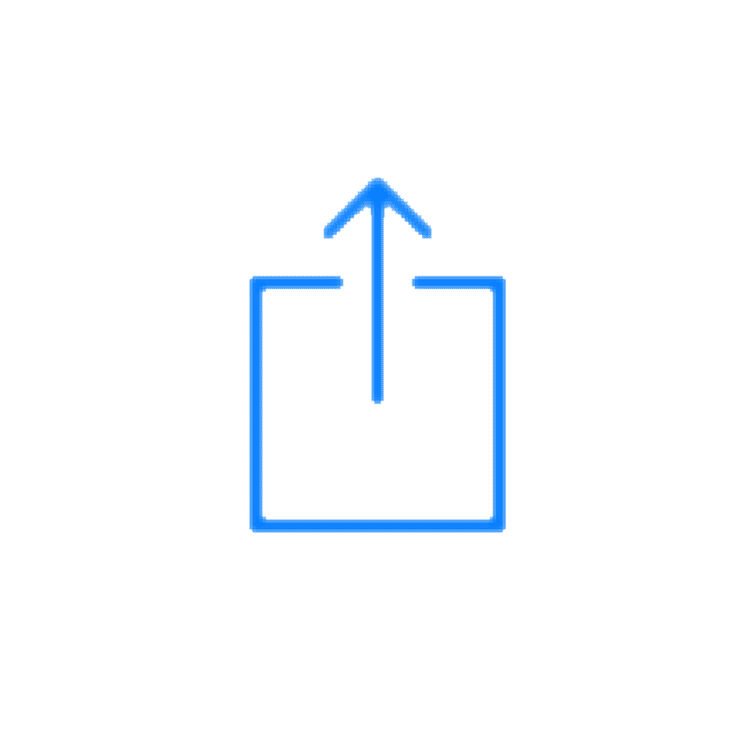 and then Add to Home Screen.