It is possible to apply Matisse Colours to the vast majority of fabrics without the addition of any mediums. If the image is to be applied to a garment, a T-shirt for example, MM13 Fabric Fixative will allow the Matisse Colours to stand up to laundry detergents, regular machine washing and the constant rigours that a garment may be subjected to during its life.
Painting On Fabric
The Matisse Flow Formula mixed in equal parts with the MM13 Fabric Fixative has the perfect consistency for fabric painting.
When painting fabric, do not build up a 3-dimensional surface but rather let the paint penetrate the fabric and flow out flat. If the paint is built up thickly, it may tend to crack and peel.
Heat-fix the fabric as per the instructions below.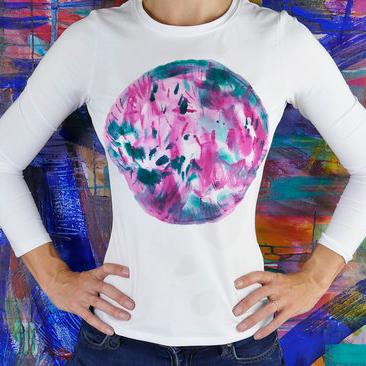 Airbrushing On Fabric
It is possible to airbrush on fabric using the MM13 Fabric Fixative mixed with Matisse Flow Formula. Use up to 2 parts Fabric Fixative to one part Matisse Flow Formula to give a very thin consistency which will flow easily through an airbrush. (See Airbrushing with Matisse Acrylics.)
Heat fix the fabric as per instructions below.
Screen Printing On Fabric
Matisse Colours can be used with brilliant effect on most fabrics to give a permanent finish with the addition of MM13 Fabric Fixative. Use one part MM13 Fabric Fixative to one or two parts Matisse Structure Formula. Mix thoroughly with Matisse Structure to keep a relatively thick consistency which will reduce bleeding. Heat-fix the print as per instructions below. This mixture will last for several months if kept in an airtight container, in a cool dry place. Do not leave exposed to heat or let the mixture freeze.
Silk Screen System
It is important to make sure the silk screen blockout or stencil system that is to be used is compatible with water-based products (some are completely resistant to many solvents but water will destroy them )
Mesh Size
Generally speaking, the best mesh size for fabric printing is 10T to 25T (monofilament). A coarser mesh screen is required for fabric than for paper, as more ink is required because fabric tends to be more absorbent.
Choice Of Fabrics
Best results are obtained from absorbent fabrics; avoid waterproof fabrics as they tend to inhibit penetration of the paints which will affect their washability. Wool in general should be avoided unless thoroughly cleaned as the wool grease (lanolin) can repel the water-based colours.
Fabrics containing starch, size, fillers, softeners or creaseproof treatments should be washed prior to printing/painting. Fabrics containing waterproofing treatments may not accept the paints and may result in mottling, poor colour adhesion or patchy printing and may not remain washproof.

Heat Fixing Images:
It is necessary to heat-fix the image if it is to be wash proof. Heat fixing can take many forms; the main points to be observed are:
The image has been air dried before it is heat fixed.

When heat fixing, the heat is applied evenly over the image.

The heat is applied continuously for the required time over the image.

Be sure not to scorch or burn the image or garment.

Any type of heat can be used. Heat tunnels, ovens and even the humble household iron can all be used. If using contact heat (for instance an iron), use a tea towel or another piece of cotton cloth over the image to iron on. Do not use the iron in direct contact with the image.
Heat Fix Times And Temperatures
Heat fixing times and temperatures vary.
However, a guide is as follows: Cotton, calico, linen, rayon - 4-5mins at 140°C -180°C Synthetics, nylon, polyester, tetron, acrylic - 5-8mins at 115°C -130°C
Important projects warrant a test.
Tests should always be done on the fabric to determine temperature and time required to make the image fast but without scorching the particular fabric.

Test by heat fixing a test strip and washing in a heavy duty cycle.


To install this Web App in your iPhone/iPad press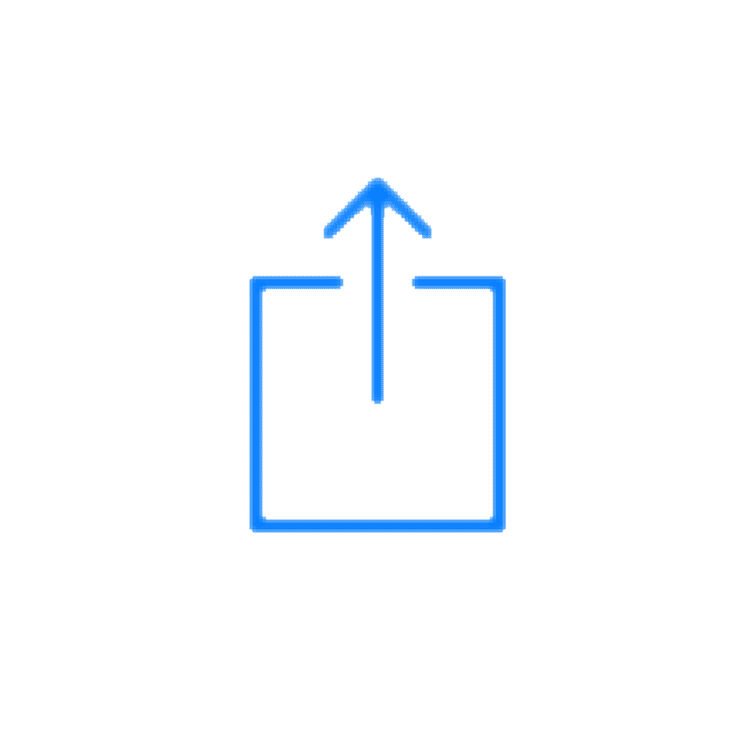 and then Add to Home Screen.