Mayan Violet | Matisse Acrylic Paint
Pigment Number: PV58
Pigment Opacity: semi transparent
Paint Opacity: semi transparent
Series 5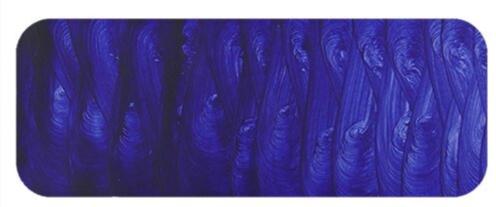 Mayan Violet Acrylic Paint
Many pigments have deep historical and geographic origins including the Mayan Violet. The Mayans inhabited the centre of the American continent, During the Classic Period (ca. 250–900)where they developed sophisticated technologies, particularly architecture, science, and art.

The Mayan royalty favoured deep imperial violets, and Mayan Violet is the perfect starting point for these royal colours; this colour can be mixed with Ultramarine Blue for bluer violets or with Magenta Quin Violet for mulberry mauves or perhaps just used from the tube for deep dark violets.
Mayan Violet is equally at home lightened with Magenta Light or Australian Sky Blue. Remember that it is always better to lighten with a corresponding colour than to use Titanium White except when colour mixing the lightest tints.
Still got questions? Send us an email.
Mayan Violet is available in Matisse Structure

Mixing Tints with Mayan Violet
It's effortless to create a variety of subtle shades of Mayan Violet by mixing it with titanium white. Adding tints to your palette allows you to create highlights on your painting that capture the light. This simple exercise is taken from the colour book on page 65 and page 14 of the workbook. Paint a square of Mayan Violet in the first box, then add a small amount of titanium white paint to each square. Keep adding white to each square in the line as you progress. Continue until there is little to no visible change in colour Notice how as you add the white, you can see the tinting strength of the Mayan Violet. As each colour appears, see the different cool undertones, creating soft harmonizing violet blues.


Mayan Violet Tint Scale ( mixed with Titanium white )
Mixing Shades With Mayan Violet
Creating shades with black by black to Mayan Violet produces a variety of that colour's tones. A colour with low tinting strength will produce a smaller range of colour ranges. Because black has high tinting strength or is a staining colour, only a tiny amount is needed to change the colours. Each block can be applied similarly to the tint scale, showing the subtle differences between shade mixes. Tip: try not to add too much water to the mixtures as this will dilute the colour, and you will miss the actual state of this unique pigment.

Mayan Violet Shade Scale ( mixed with Mars Black )
Mixing Grey Tones With Mayan Violet
We've already mixed the black into the scale; all we need to do is add white in small amounts to the mixtures to create a range of tinted grey. Note how You decrease the colour's intensity and increase its opacity when you add the white. Create a colour blend by mixing small amounts of colour for each of the squares, starting with the lightest grey and ending with the darkest grey. Looking down at the rows of colours you created, you will notice that they seem to harmonize with each other more.

Mayan Violet Gray Scale ( mixed with Titanium white & Mars Black )
Creating A Split Complementary Colour Scheme With Mayan Violet
---
Mayan Violet is a stunning, earthy blue-violet colour. When mixed with other colours, it creates brilliant effects. It is a versatile colour that can be used to create a range of different effects, depending on the colours it is combined with.
If you mix Mayan Violet with complementary yellows, you can create striking greens and browns. You can use these colours c to create a perfect split complementary colour scheme for a rolling landscape
So, if you're looking for a unique and versatile colour, Mayan Violet is a great choice. It is a colour that can be used in a variety of ways, and it is sure to add a beautiful, earthy touch to any project.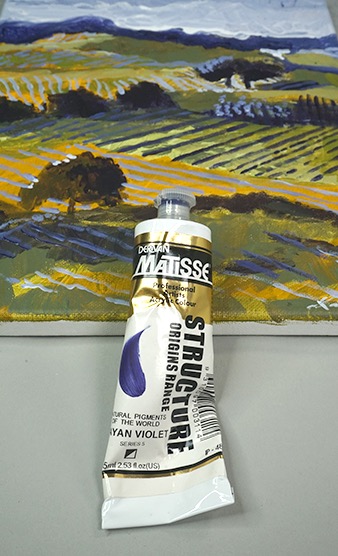 To install this Web App in your iPhone/iPad press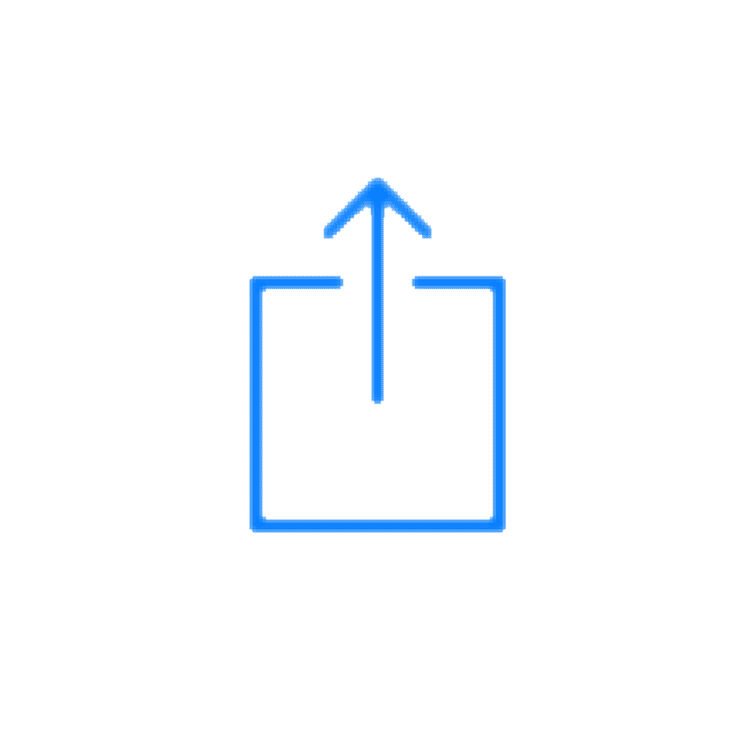 and then Add to Home Screen.