Phthalo Blue (Red Shade) | Matisse Acrylic Paint

Chemical Description: Copper phthalocyanine
Pigment Number: PB15.1
Lightfastness Rating: ASTM I
Pigment Opacity: Transparent
Paint Opacity: Transparent
Series 2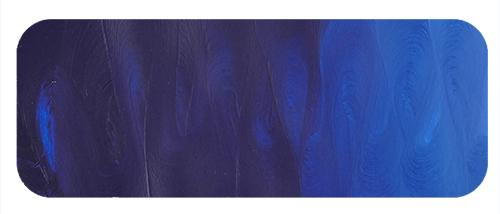 Phthalo Blue (Red Shade) | Matisse Acrylic Paint
Phthalo Blue is the short name for Phthalocyanine. It is an unusual case of the scientific name for a pigment gaining common usage and accepted by the public. The "Ph" at the beginning can look confusing to those new to the color, but it is silent so that the name is pronounced as "thalo". When first launched in 1936 it had another name – it was called Monastral Blue and a few paint company's still call it that but most ended up reverting to the chemical name.
It is a color that was discovered quite by accident. These accidental discoveries are relatively common with pigments. Most famously the original discovery of the first synthetic coal tar dye in the mid 19th century was made by someone who was trying to synthesize quinine to treat malaria. But it is unusual for a pigment to be discovered accidentally by 3 separate groups in different countries. In the case of Phthalo Blue chemists in both Switzerland and Scotland accidentally made the substance in 1907 and in both cases noted how it seemed to be a strong staining and beautiful color in their records but otherwise did nothing to follow up. In 1935 it was again created accidentally while looking for something else, this time at ICI in the UK, but this time there was follow up work and experimentation showed this to be the most lightfast organic dye found up to that time. Within a year it was being marketed as a dye for textiles and as a pigment for industry and artists. Considering what a major industry the phthalocyanine blue and green industries were to become both the original Swiss and Scottish groups can be said to have missed out on the opportunity of a lifetime simply by not being curious about the dark blue impurity in their test tubes
Phthalo Blue (red tone) is an intense blue with a slightly red undertone, just a smidge of phathalo red tone can colour a whole sky.
It is rarely used on its own simply reduced with white since it has a color that is not commonly found in the natural world but this unique color is what makes it so useful to the artist because it can make colors that no other color can match. It is particularly valuable for making greens of all kinds. Hookers Green is a color that artists find particularly useful. It is possible to buy it in a tube, but a the sort of dark Hookers Green colors made with mixtures with Phthalo Blue probably have more character. There are 2 ways of making it. Mixing Phthalo Blue with Aureolin makes a slightly brighter version that if mixing the color with Phthalo Blue and Transparent Yellow Oxide. This mixture is darker and more intense. The transparency of these three pigments create a similar beauty to the dark green mixture as the original recipe for Hookers Green which used Gamboge which faded. Either of these modern alternative mixtures are very permanent.
Very different sorts of greens are made by using opaque pigments and lighter yellows. The color called Cadmium Green can be imitated by mixing Phthalo Blue with Cadmium Yellow Light or Cadmium Yellow Medium. These greens are very bright, much brighter than would normally be found in nature but which are found in many man made objects from ceramics, to cars and housing, and in clothing. More natural looking olive greens are made with Phthalo Blue and Iso Yellow, and for a slightly darker olive green color try using Cadmium Orange instead of the Iso Yellow.
Sky is very variable in color and sometimes the only way to get the perfect blue is to try mixing Phthalo Blue with Australian Sky Blue. There are times when these sorts of blues are needed for water, especially on hot summer days by the sea. Another color which can sometimes be found in seawater, especially in underwater scenes but also in sky colors at dawn is a soft light green blue. This color is easily made by mixing Phthalo Blue with Australian Ghost Gum. It is one of those colors that is worth mixing just to enjoy its beauty and its subtlety can be a surprise for those used to the brightness of many of the green and blue colors Phthalo Blue makes.
Phthalo Blue (Red Shade) is available in Matisse Structure
To install this Web App in your iPhone/iPad press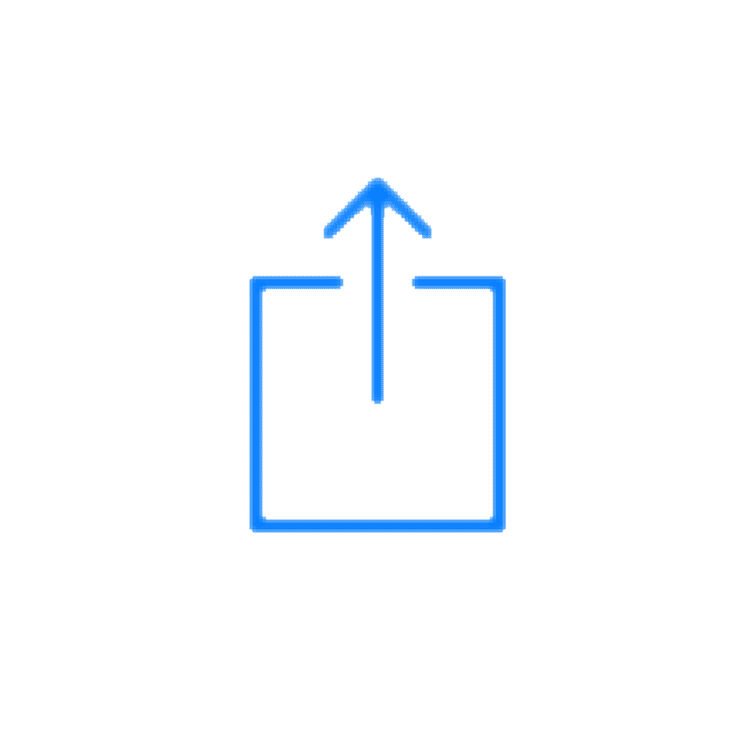 and then Add to Home Screen.